YOUTH WITH A MISSION
ASHEVILLE, NORTH CAROLINA
A community of missionary disciples committed to setting captives free locally and globally.
Who We Are
Located in the mountains of North Carolina, YWAM Asheville is a community of individuals dedicated to hearing the voice of God and responding with innovative obedience.
We disciple young people in biblical worldview and gospel-centered identity in order to answer the call of the Great Commission.
We are committed to extending hospitality, operating with excellence, and standing firmly upon scripture.
YWAM International
YWAM is a global movement of Christians from many cultures, age groups and Christian traditions, dedicated to serving Jesus throughout the world. In over 180 countries across the world, all YWAM locations exist to KNOW GOD and MAKE GOD KNOWN.
Tell me more about YWAM
Youth With A Mission (YWAM) is an international movement of Christians from many denominations dedicated to presenting Jesus personally to this and future generations, to mobilizing as many as possible to help in this task, and to the training and equipping of believers for their part in fulfilling the Great Commission. As citizens of God's kingdom, we are called to love, worship, and obey our Lord, to love and serve His body, the Church, and to love all peoples everywhere, which includes presenting the whole Gospel for the whole person throughout the whole world. Our passion and direction come from our common purpose: to know God and make Him known. YWAM has over 20,000 full time missionaries, and is working in over 180 countries all over the world. Each YWAM location seeks to benefit its local communities, as well as minister to the nations of the world through 3 main focuses: Evangelism, Training and Mercy Ministry.
Evangelism: Communicating the Gospel of Jesus
Training: Equipping students to be effective, Christlike ambassadors of God's love to the world
Mercy: Meeting tangible, physical needs of others as an expression of compassion.
WHAT WE DO
Here in Asheville
Each YWAM location is unique in the areas of ministry they focus on. Here at YWAM Asheville, we focus on 3 main areas.

TRAINING
We teach, equip, and disciple young people as missionaries and ambassadors of Christ. We do this through the Discipleship Training School, Foundational Leadership Course, and staff training.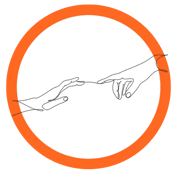 ANTI-TRAFFICKING
We assist women who have been impacted by the sex trade and trafficking. This happens locally in North Carolina as well as India, the Middle East, and North Africa.

LOCAL OUTREACH
We extend mercy to those in our community who are underserved or vulnerable. Most often this looks like children at risk and those on the streets of Asheville.
YWAM Asheville is an intimate base with a family atmosphere. The staff are so amazing and stand strong in their faith. They value relationship building both for DTS students for (those) they serve. They're Jesus focused and that's the most important thing! And they're living out the great commission in a practical way.
This is one of the best YWAM bases in the country. Phenomenal leadership, phenomenal training, and terrific opportunities for outreach in the city and in the nations. I would recommend my children to go here and anyone of my close friends to send their children to this base for a school.
YWAM Asheville is an excellent faith-based organization. As a community partner, I've witnessed their work in developing kingdom leaders. They are diligent in their ministry to Asheville and dedicated to growing disciples!
LEARN ALL ABOUT OUR
DISCIPLESHIP TRAINING SCHOOL
INSECURITY IS A LIAR.
YOU WERE MADE FOR A WILD AND BEAUTIFUL LIFE OF OBEDIENCE.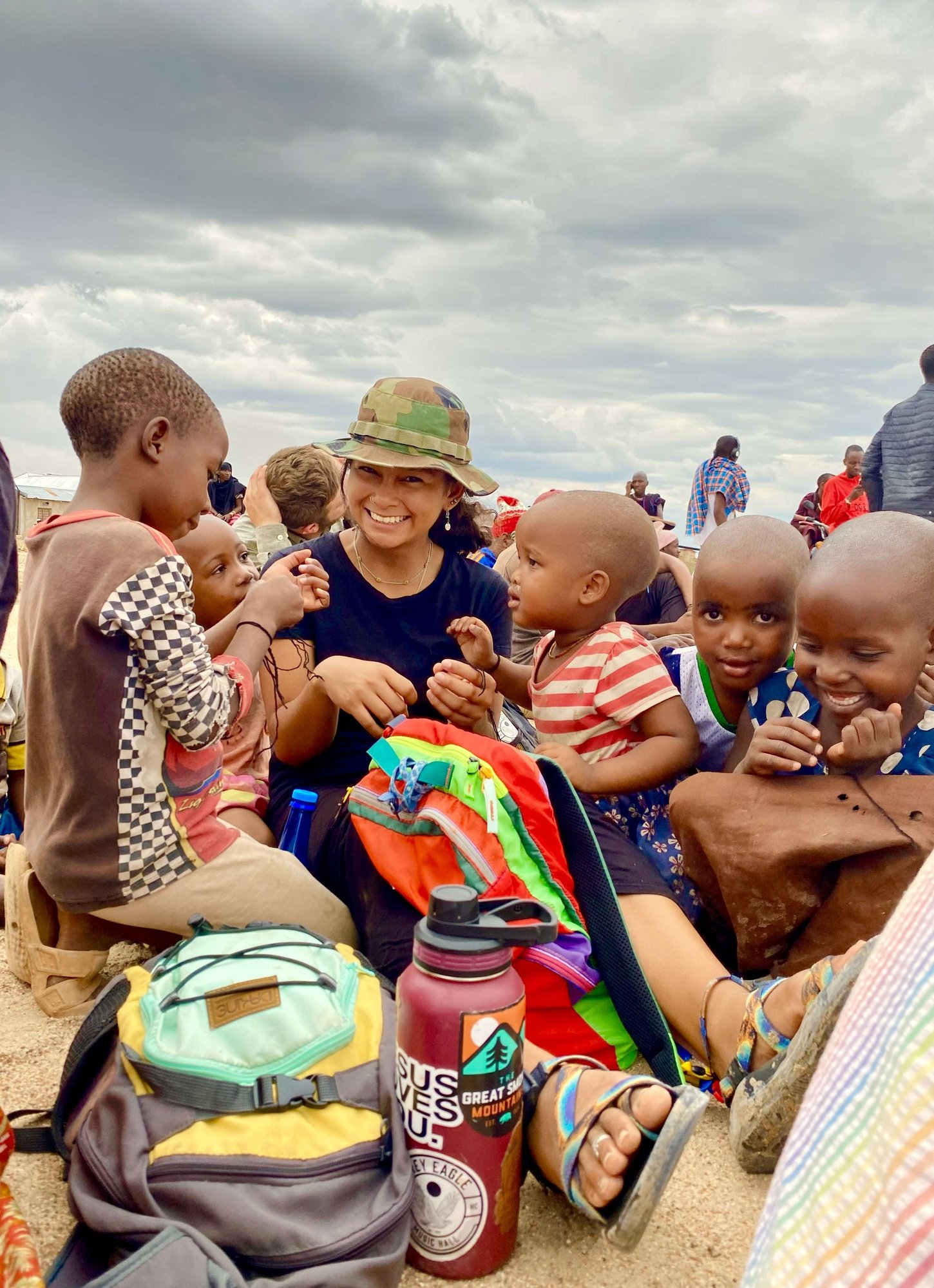 Got a question?
Send Us A Message
Fill out this form and someone from our team will contact you.
What is the purpose of YWAM?
Youth With A Mission encompasses thousands of people and hundreds of ministries in almost every country of the world. In every location, our purpose and passion is to know God and to make Him known.
When YWAM began in 1960, our main focus was to get youth involved in missions. Many of our short-term efforts have grown into long-term endeavors that have impacted lives and nations. All the work that YWAM does can be categorized into 3 areas: mercy, evangelism, or training.
What are YWAM's beliefs and values?
Youth With A Mission opporates out of 6 core beliefs and 18 foundational values. These values direct and guide all that we do. You can find supporting scriptures and further descriptions of these here.
YWAM's 6 core beliefs are rooted in worship, holiness, witness, prayer, fellowship, and service.
YWAM's foundational values are:
Know God
Make God Known
Hear God's Voice
Practice Worship & Intercessory Prayer
Be Visionary
Champion Young People
Be Decentralized
Be International & Interdenominational
Have a Biblical Christian Worldview
Function in Teams
Exhibit Servant Leadership
Do First, Then Teach
Be Relationship Oriented
Value the Individual
Value Families
Practice Dependence on God
Practice Hospitality
Communicate With Integrity
How We Do It
We believe everyone has the right to hear the Good News about Jesus, and our prayer is to see fellowships of believers worshipping and following Jesus in every nation, tribe and tongue. We use music, performing arts, sports, and Bible distribution to connect with people of all ages. YWAM also starts discipleship groups in places where there may be no church at all.
Our introductory course, the Discipleship Training School (YWAM DTS), is offered in many nations and languages. It's an intensive 5-6 months of growing more like Jesus and serving Him in the world. Through our training programs we aim to equip Christians to grow in their relationship with God and to serve others.
YWAM's mercy ministry teams follow Jesus' example of compassion towards those in need. We operate relief and development programs in over 100 countries, working among people living in desperate circumstances. All around the world, our staff serve in areas such as agricultural assistance, the prevention of human trafficking, ship-based dental care, and micro-enterprise development.
In all of our ministries, we desire to see God's transformation in every sphere of society. These include family, religion, education, economics (science, business, technology), media, celebration (entertainment, sports, arts) and government. It is our desire to see Jesus glorified in every corner of culture, and we train our students to contribute to that reality.
How many countries is YWAM in?
How many locations does YWAM have? Great question! YWAM currently operates in more than 1,500 locations in at least 187 countries worldwide. There are over 20,000 YWAMers around the world, all working to know God and make Him known across the world!
What courses are available at YWAM Asheville?
Youth With A Mission (Asheville, NC) offers 2 YWAM courses: The Discipleship Training School (DTS) and The Foundational Leadership Course (FLC). These YWAM schools both aim to give students the opportunity to grow deeper in a biblical foundation, compassion for the world they live in, intentionality, purpose, and lifelong relationship with Jesus.
The Discipleship Training School (also called a YWAM DTS) gives you an opportunity to discover your passions and your part in God's purposes for the world. It is for those who long to follow Jesus in new ways with a different perspective.
The Foundational Leadership Courseat YWAM Asheville is an 8 week program that gives the DTS graduate space to focus and refine their calling as a leader – and put it to practical use!
How long is a YWAM program?
A YWAM DTS is about 5 and half months. This consists of 3 months of life changing training and lectures, followed by 2 months of outreach, most often in a different nation. Secondary YWAM schools differ in length, depending on the program.
What does the Bible say about training youth?
The Bible is full of examples of the Lord using young people to express His glory on earth. Scholars agree that the age of the 12 disciples was probably under 18 at the time of their calling, all likely unmarried (except for Peter). Mary was a young woman, perhaps a teenager, when she was entrusted with carrying the Son of God within her womb. David was just a boy when Samuel perceived him to be the next King of Israel. Paul encouraged young Timothy to stand strong in his calling as a church leader, despite being ridiculed for his young age. In Acts 2, Peter quotes the prophet Joel, and declares that the Spirit of God is poured upon all flesh, young and old. There is an abundance of Biblical evidence to support training youth to do ministry and missions. We believe in the YWAM DTS and YWAM secondary schools because we believe that the Holy Spirit speaks to and works through all believers, regardless of age.
What is the Discipleship Training School Curriculum?
You can learn more about the DTS curriculum here.
How can I join YWAM?
The first step to becoming a missionary with YWAM is doing a Discipleship Training School (DTS)! Once you have graduated from a YWAM DTS, you are free to do secondary YWAM training programs, work in a staff position, or even pursue a degree with the University of the Nations. Here at YWAM Asheville, NC we offer an 8 week leadership course for DTS graduates before joining staff.
What are YWAM secondary schools?
Youth With A Mission has a wide variety of different types of training programs any DTS graduate can apply for. Once a student has graduated from a Discipleship Training School, they are free to pursue any one of these opportunities. Here at YWAM Asheville, we offer an 8 week YWAM secondary school called the Foundational Leadership Course (FLC). This YWAM school is meant to give DTS graduates the tools they need to operate as confident ambassadors of the Gospel, in whatever leadership roles they may step into in the future. Learn more about our secondary school here.